Many dry cleaning and laundry units struggle to ensure the on-time garment delivery. I have personally interviewed many businesses on this and found out that units that follow a process based approach do manage to achieve this most of the times but none of these have done this all the time. Many a times, due to the factors beyond control, orders are not ready on time and in all those instances the customers are left red faced. Specifically for businesses with walk in customers it becomes very inconvenient for customers to visit the dry cleaner only to find out that the garments are not ready. Needless to say the customers waste their valuable time, effort and money in this process.
Well we, Quick Dry Cleaning software team, love challenges and feel delighted when we solve a tough business situation. Following are the steps by which you can ensure that all the orders are made ready in time, and just in case, it isn't then the customer should be aware of the situation and hence it should cause least inconvenience to them.
Step 1: Be diligent at the time of order generation and promise the relevant due date
System informs you about the workload on a particular day, make an informed decision and promise the order due date which is realistic and possible for you to complete the order.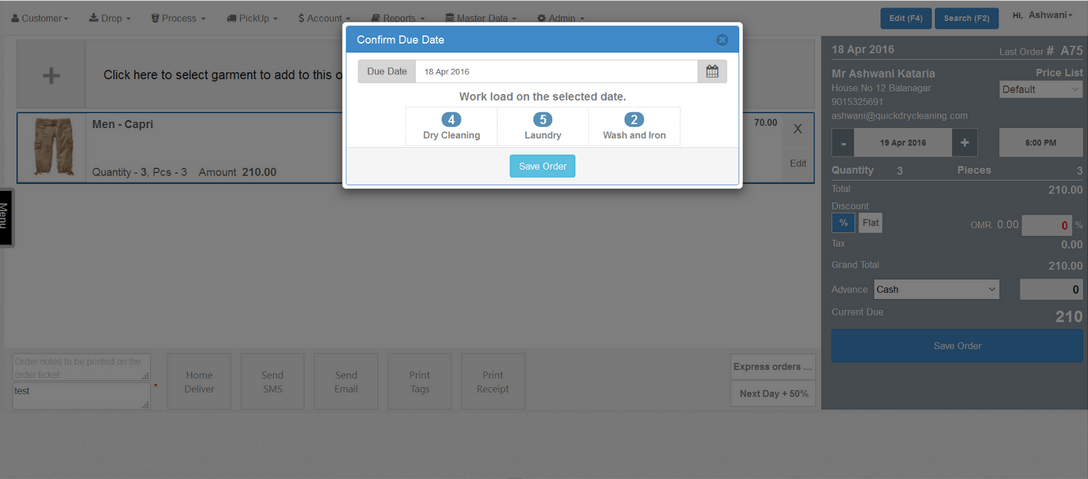 Step 2: Make your garment tags smartly
With Tag configurator, print the due date one day in advance on the garment tags. This way your employees would always be one day ahead of the schedule.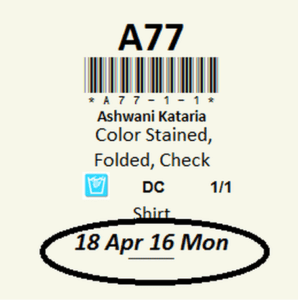 Step 3: Automatic SMS alert to customer when the order is ready
Tell your customers that you care for their time, that they will receive an SMS when the order is ready and then only they should come to collect it. This will ensure that they never waste their time and go empty from your store.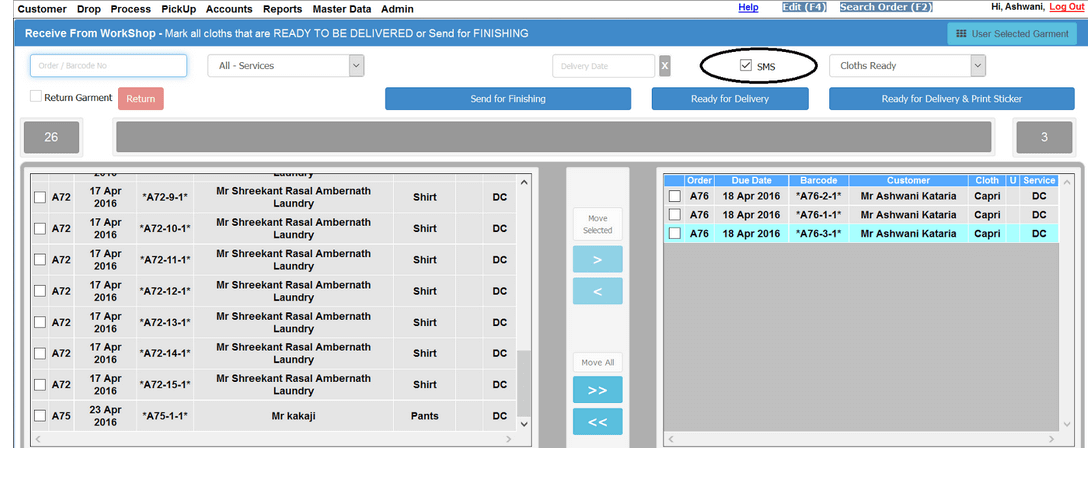 Step 4: Track order and make sure that it is ready on time
Quick Dry Cleaning Software provides a tool that helps you to track order and garments status. Refer this information every evening, pull out the orders which are running late, inform your staff to concentrate on specific orders and make sure that orders are ready on time.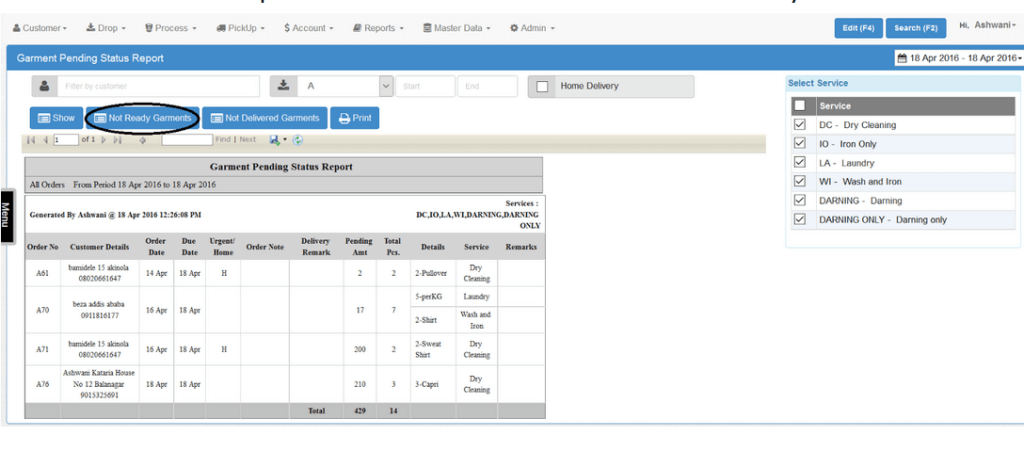 Step 5: Reduce storage cost
Applicable for home pickup and delivery businesses, for all the orders which are ready, make sure that these are delivered on time and hence you are saved from the storage cost.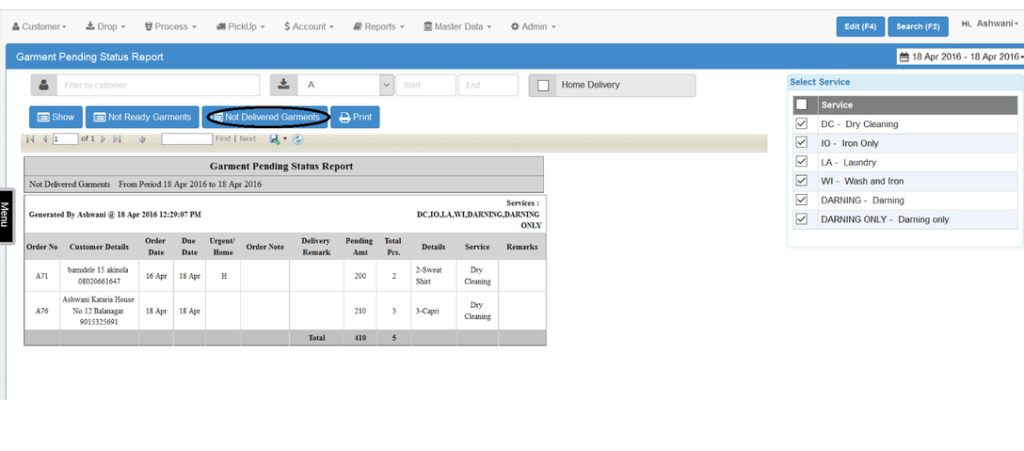 Step 6: What do you get at the end of all this?
A happy customer.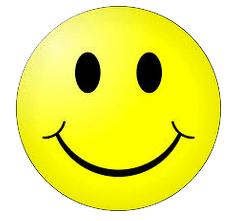 Hope you enjoyed reading this. Feel free to share your feedback and also let us know if you found this helpful.
Happy Cleaning,
By Rachit Ahuja