We are thrilled to announce that Quick Dry Cleaning Software(QDC) has been honored with not just one, but two Capterra's prestigious awards: the Best Value 2023 and Best Ease of Use accolades. These recognitions reinforce our commitment to delivering top-notch solutions that cater to the needs of dry cleaning and laundry businesses while prioritizing user-friendliness and affordability.
Capterra, the leading platform for software reviews, aggregates feedback from verified users to identify the most outstanding products in specific software categories. So, we are immensely grateful to our customers for their unwavering support and positive reviews, which have earned us these remarkable achievements and made us worthy of Capterra's prestigious awards.
Capterra's prestigious awards acquired by QDC Software are:
1) Best Value 2023: Saving You Time and Money
Our Best Value 2023 award signifies that QDC offers an exceptional return on investment for dry cleaning businesses. We understand the importance of efficiency and cost-effectiveness in today's competitive market. And this award acknowledges our dedication to delivering a product that saves you both time and money.
With QDC, you gain access to a comprehensive suite of features designed to streamline your operations. Optimize resource utilization, and enhance overall productivity. Our goal is to empower you to achieve maximum efficiency without breaking the bank, making Quick Dry Cleaning Software the smart choice for your laundry and dry cleaning business.
2) Best Ease of Use: Intuitive and User-Friendly
The Best Ease of Use award recognizes our commitment to providing a seamless and intuitive user experience. We believe that powerful software need not be complex. And we have worked tirelessly to create a user-friendly platform that is easy to navigate and implement.
So, from the moment you start using QDC, you'll notice the difference in its intuitive design and smooth functionality. Whether you're a tech-savvy entrepreneur or new to digital solutions. Our software ensures a hassle-free onboarding process and efficient daily operations. 
Our commitment to ease of use extends way beyond just the initial setup stage. Its available at every interaction you have with our software, we've carefully crafted each feature to not just be powerfull but also effortlessly accessible. We're here to empower your journey regardless of your technological background, without the burden of complexity thus earning us Capterra's prestigious awards.
What Our Users Say:
We are immensely grateful for the feedback and reviews shared by our users. Capterra's prestigious awards are a badge of honour for your dedication and commitment to help you expand your laundry business to new hieghts. Here are a few testimonials that highlight the positive impact of QDC Software on their laundry and dry cleaning businesses: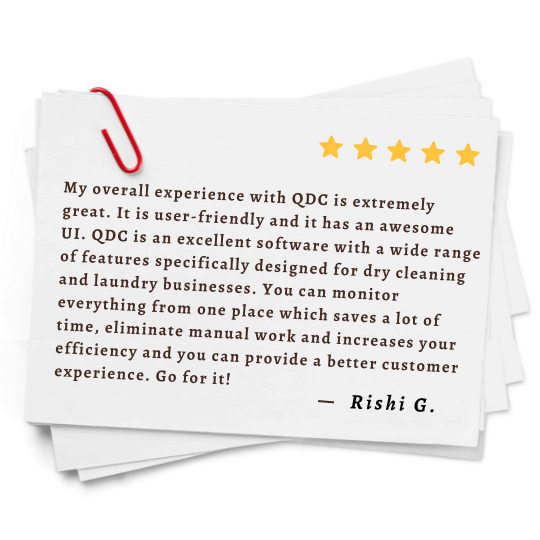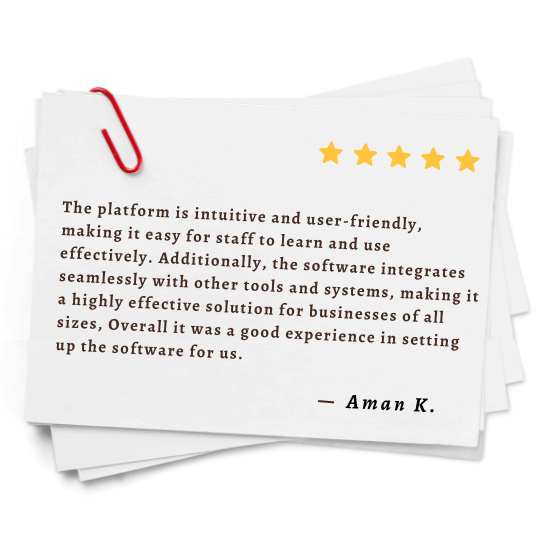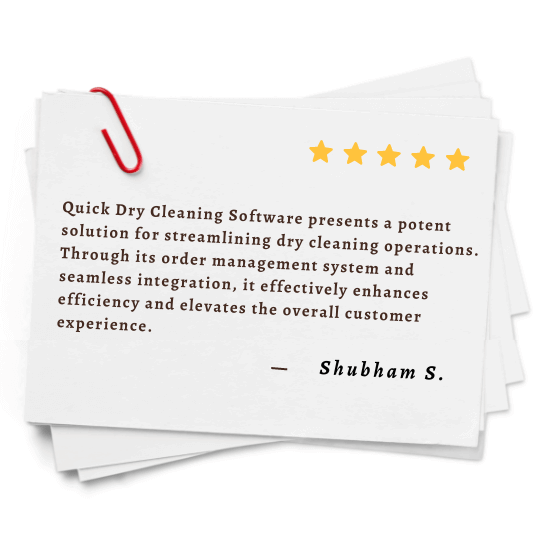 We extend our heartfelt gratitude to all our customers and partners who have supported us on this journey, and help us achieve Capterra's prestigious awards. Your invaluable feedback has driven us to continuously improve and evolve our software, ensuring it remains a trusted solution for the dry cleaning industry. As we move ahead, we want our customers to take thier laundry business to new horizons and we're delighted to be thier software of choice.
At Quick Dry Cleaning Software, we remain committed to delivering excellence and innovation, and we look forward to continued growth and success together.
Discover Quick Dry Cleaning Software Today: Start 14 days FREE TRIAL now!
Ready to experience Capterra's Prestigious awards – winning features of Quick Dry Cleaning Software for yourself? Join the thousands of satisfied customers who have transformed their dry cleaning businesses with our efficient and user-friendly solution.
To learn more about Quick Dry Cleaning Software. And to see how it can revolutionize your operations, visit our website [www.quickdrycleaning.com]. Try our free demo today and experience the power of truly exceptional dry cleaning software.
Thank you for choosing QDC – your partner in success!