The Story of Tip Top Dry Cleaners


Business Scaled from 1 to 16 Stores within 3 years
50% Annual Growth pre-covid
More than 100% Garments Volume growth with one year of using QDC Software
Increased Customer Satisfaction after QDC Software Implementation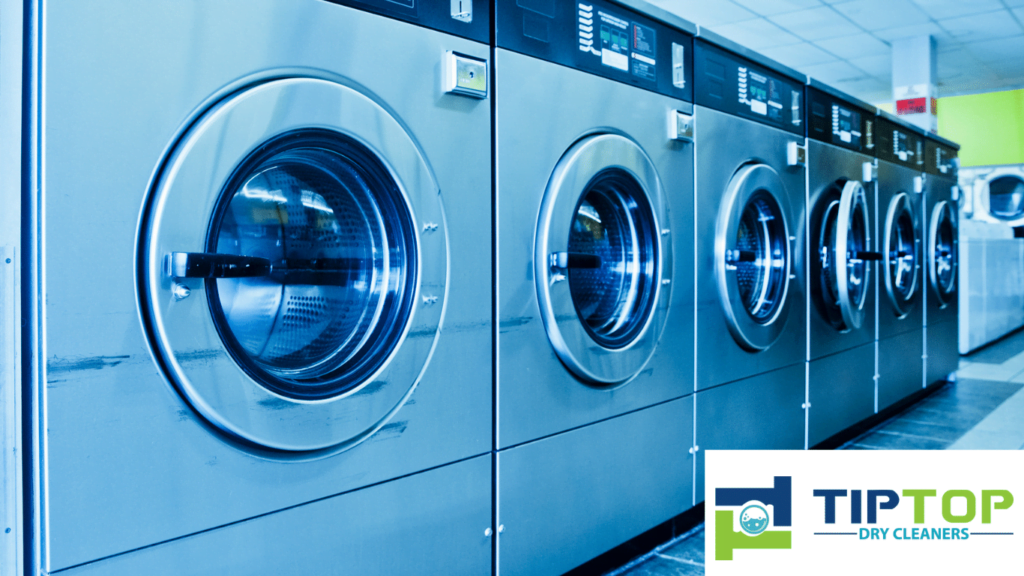 Tip Top Dry Cleaners is one of the most sought after dry cleaners of Pakistan. They are one of the few dry cleaners who managed to grow their business even during the pandemic. Currently having 16 fully operational stores in Pakistan, Tip Top Dry Cleaners has emerged from a new business to a leading enterprise just within 5 years of its operations. We spoke to Mr Sajid, the owner of Tip Top Dry Cleaners to understand how he achieved this milestone in such a short time. More importantly, how did Tip Top Dry Cleaners stay profitable even during the pandemic?
Let us have a look at the conversation.
Can you give us a small introduction of you and your business?
I am Mohd. Sajid, the owner of Tip Top Dry Cleaners. I started this business around 5 years ago. Back then, we were a small startup and had a traditional business model like any other small laundry business in the country. Soon we started facing many problems in business operations and thus I decided to get software for my laundry business. Quick Dry Cleaning Software came into my life just at the right time and due to this software, I currently have 16 stores in Pakistan and achieved revenue growth of more than 50% every year.
What problems were you facing in the beginning of your business?
There were innumerous problems in our hands when we started this business. Our Garment processing was not at all smooth. We were not able to know the real-time status of the garments and garment Tagging was also a big problem for us. It was so difficult to do manual tagging of all the clothes and then figure out the orders based on those tags. Sometimes we also lost tags on the clothes and hence had difficulty answering our customers about their clothes. I could no longer risk suffering loss due to these problems and hence I decided to automate all these processes by getting laundry management software for my business.
How did you search for the software and why did you choose Quick Dry Cleaning Software?
I talked to many people in the industry and also did some internet surfing to find out the best choice for me. I ended up choosing Quick Dry Cleaning Software after all the research simply because it was just what I was looking for! It suited all my needs and was very easy to use. Being a new business owner, the business consultation which QDC Team gave to me at that time was truly commendable. If it wouldn't have been QDC, I don't think I would be having 16 stores in the country right now.
What problems did Quick Dry Cleaning Software solve for you?
After having QDC in my business, there was nothing left to worry about. To mention some of the problems which QDC solved for me:
● Garment tagging made easy: I can now manage 1000 pieces per store due to the QDC tagging system.
● Achieved End to End Garment Tracking
● Stock Reconciliation made so easy that I couldn't even think of
● Employee Pilferage decreased by a large extent: No matter what the business is, there are always some ways of employee pilferage happening in this business. QDC Software has helped me decrease the employee pilferage to almost nil.
● All Human Errors Eliminated: After the automation of all the business processes, there are absolutely no chances of human errors in the business.
● Less Cost: QDC Software is so easy to use that I had to hardly train any employee to use the software. Thus, there was no spending on training the employees.
● Achieved Industry Efficiency: Tip Top Dry Cleaners is a famous name in Pakistan due to QDC. We managed to get many contracts due to the efficiency provided to us by QDC.
● Special Mention for QDC Team: Any problems which we faced during implementation in 2016 were solved quickly by QDC Team and the entire team is so professional and easy to work with.
What has been your growth like, with Quick Dry Cleaning Software?
I would like to segregate the growth into two timespans: Pre-Covid and Post-Covid.
Pre-Covid, we have had phenomenal growth. Our revenue was growing 50% every year and we were expanding our business so smoothly. There was no turning back.
Post-Covid, the business decreased a little since the world was put on lockdown but still, we managed to stay afloat. If Covid wouldn't have been there, we could have had 25 Stores instead of 16 right now. Of course, things get better with time and so will our business. In fact, our volume of garments increased by more than 100% from October 2020 to October 2021.
What role does Quick Dry Cleaning Software play in your business and how do you see the future of your business with QDC?
For this, I would simply say – 'QDC is our bloodline. We cannot run our business without QDC. It has a very big role to play in all that I have achieved in the past 5 years.'
In all the years of experience I have in this industry, I have spoken to many people from different countries. But if someone asks me now what software would I suggest to any laundry business, my answer would undoubtedly be QDC. I am so glad that I made this choice of using QDC for
my business 5 years back. It has provided me with everything I needed for my business. All the growth numbers which I just shared above, also wouldn't have been possible to achieve if it hadn't been for QDC.
Do you have any piece of advice for other laundry businesses in the industry?
Yes. I would like to mention here that people with new businesses are still looking to get software created by some IT Person at a one-time cost but they don't realize that software's cost is very minimal in front of the business revenue. They don't understand that this is a specialized company's work. They are best at it for a reason. So let them handle it and focus on other things of your business.
On the other hand, some people just use the software as a POS. I would like to mention here that it is not just a POS, it is a complete business management solution. So focus on the larger aspects of growing your business and let QDC handle the rest.
Lastly, Quick Dry Cleaning Software is the best choice for any laundry business out there.
No Credit Card | Free for 14 Days | Easy Setup